Example 4 - Personalised Homepage
This page has already been personalised with a honda crx theme but it could have your personal favourite links on it. Also your name, your colours and your photo can be added.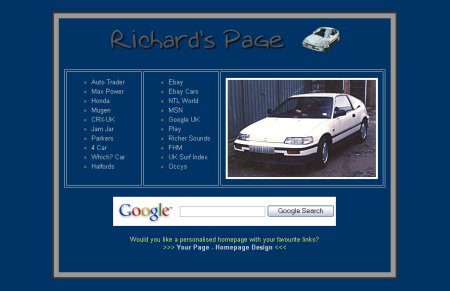 Sorry you can't view this page but it has been already uploaded to someone else's webspace.